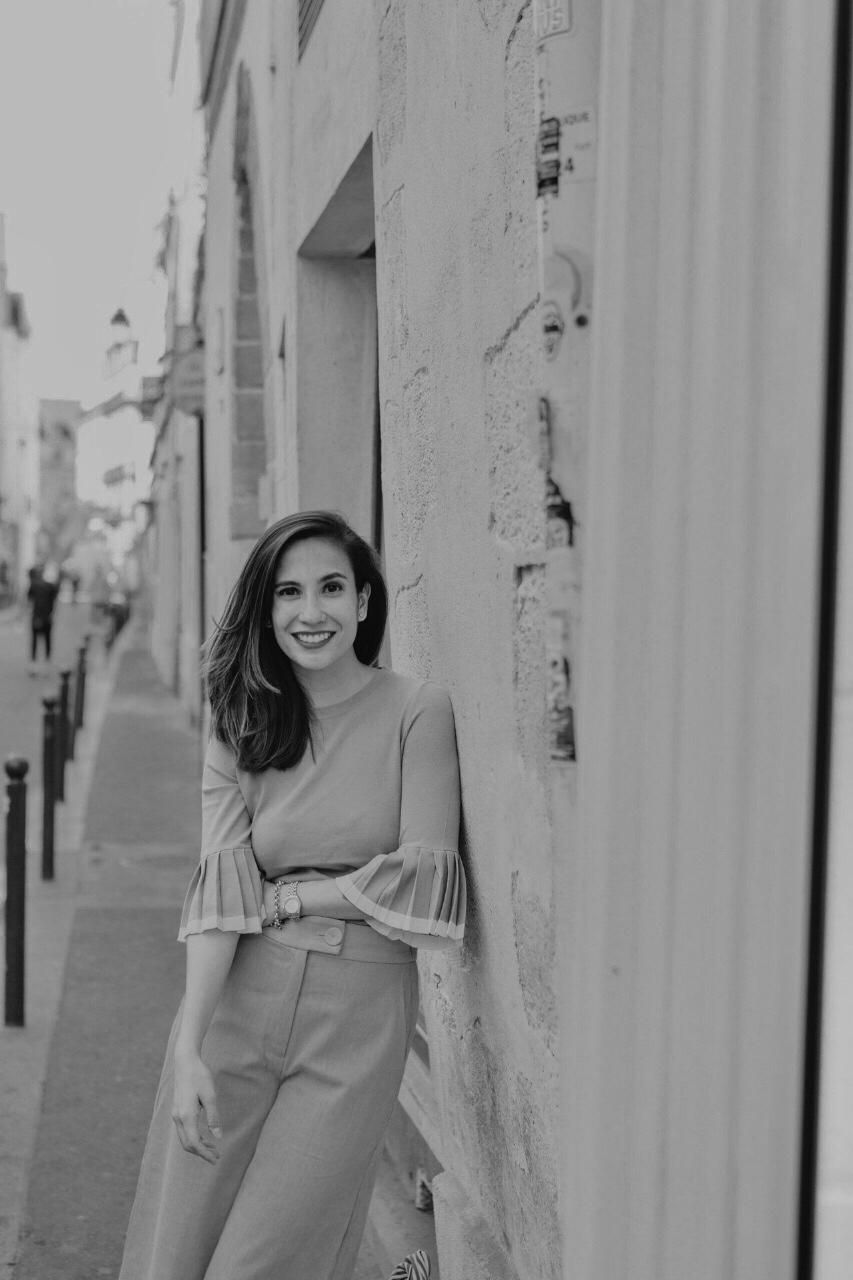 By Stephanie Zubiri

October 06, 2020
Capable of wearing any look and elevating it with unassuming charm and nonchalance, Camile Co-Koro understandably appeals to a broad audience of fashionistas.
This story is brought to you by Bulgari.
Although she takes her fashion seriously, Camille Co-Koro doesn't take herself seriously. She goofs around on TikTok or dresses up as matching bananas with her husband Joni for Halloween. This is what makes the digital content creator and entrepreneur truly charming. Chameleon-like she can go from cute and K-pop to elegant and chic all the way to streetwear edgy, all with her signature quirk and whimsy. "I don't really like to box myself in to just one particular style. I like playing around with fashion which is why I'd like to believe my personal style is quite versatile," shares Co-Koro. "I guess the common denominator among all my looks is that at the end of the day, it has to look put together and well-balanced."
See also: Introducing Asia's Most Stylish 2020: This Year's Best-Dressed List
This sentiment and her love for fashion are reflected in all the photos and videos of this true visual storyteller. These are always artfully created, layered with context and more often than not, peppered with humour. "I've been in love with fashion ever since I can remember! I've always been into it, even when I didn't understand it. As a child, I'd be drawing princess dresses at the back of my notebook," she exclaims. "I chose my own clothes. I enjoyed watching my mum dress up. Fashion has always been fascinating to me."
This fascination stems from a belief that style is a form of self-expression. "Fashion is a universal language and I always say your style is how you speak it. It's the first thing people see. It makes up a huge part of one's first impression about you," Co-Koro explains. "And most importantly, looking good makes you feel good. It's about taking care of yourself".
See also: A Legacy of Style: Chelsea Chau-Kuok On Her Mother-Daughter Fashion Bond
Unlike most other stylish women out there who may name icons or their mothers as style heroes, Co-Koro surprisingly names her husband. "Even I am surprised by this answer!" she shares laughingly. "But he's the first name that came to mind, not because he's my style inspiration or anything like that but because I truly trust his opinion and aesthetic. I always ask him whenever I'm confused about what to wear or which style to go for." The two are often in sync and she shared that even in their choices for décor they always have the same taste which is best crystallised by their joint venture in home furnishings and accessories, Curio Cavern. "He's also my number one champion. I feel you can't truly be 100 per cent stylish without being confident. And he gives me so much confidence—especially when I need it most."
See also: We Put The Spotlight On Malaysian Supermodel Alicia Amin
That's not to say she hasn't had her fair share of cringeworthy photos however she embraces those fashion moments fully. "Honestly, we looked good then! It was what was in at the time so I don't have any regrets," she says. "Those 'mistakes' are part of my growth, part of my style evolution." If there is one thing she's learnt is to never force something that doesn't fit well. "Fit is everything," she says. Co-Koro believes that if it isn't the right size or the right fit, you almost always won't end up wearing it.
Lately however, she has taken to a more relaxed look such as slip dresses and silk camisole sets. "I like being comfortable at home so I like to wear something I can easily slip on. I'm also always in sportswear so I'm forced to work out," she says. This fashionista who often used to go to events and parties or travel the world notices a big shift in the context of style. Due to the pandemic, one might say the fashion industry has experienced an existential crisis best described by the idiom "all dressed up but nowhere to go". When asked about its relevance today, Co-Koro boldly exclaims: "Fashion is here to stay." She explains: "It's so ingrained in our way of living, it's practically second nature. I think the major difference now, especially during these hard times, is that we're forced to rethink our priorities, in all aspects of life. So when it comes to fashion, we've become more conscious of what we truly need. Do we really need so much? Should we rethink seasonalities? What kind of luxury is justified? Personally, I am looking forward to a fashion industry that is inclusive and well adapted to our changing times".
See also: Meet Yoyo Cao, The Social Media Superstar