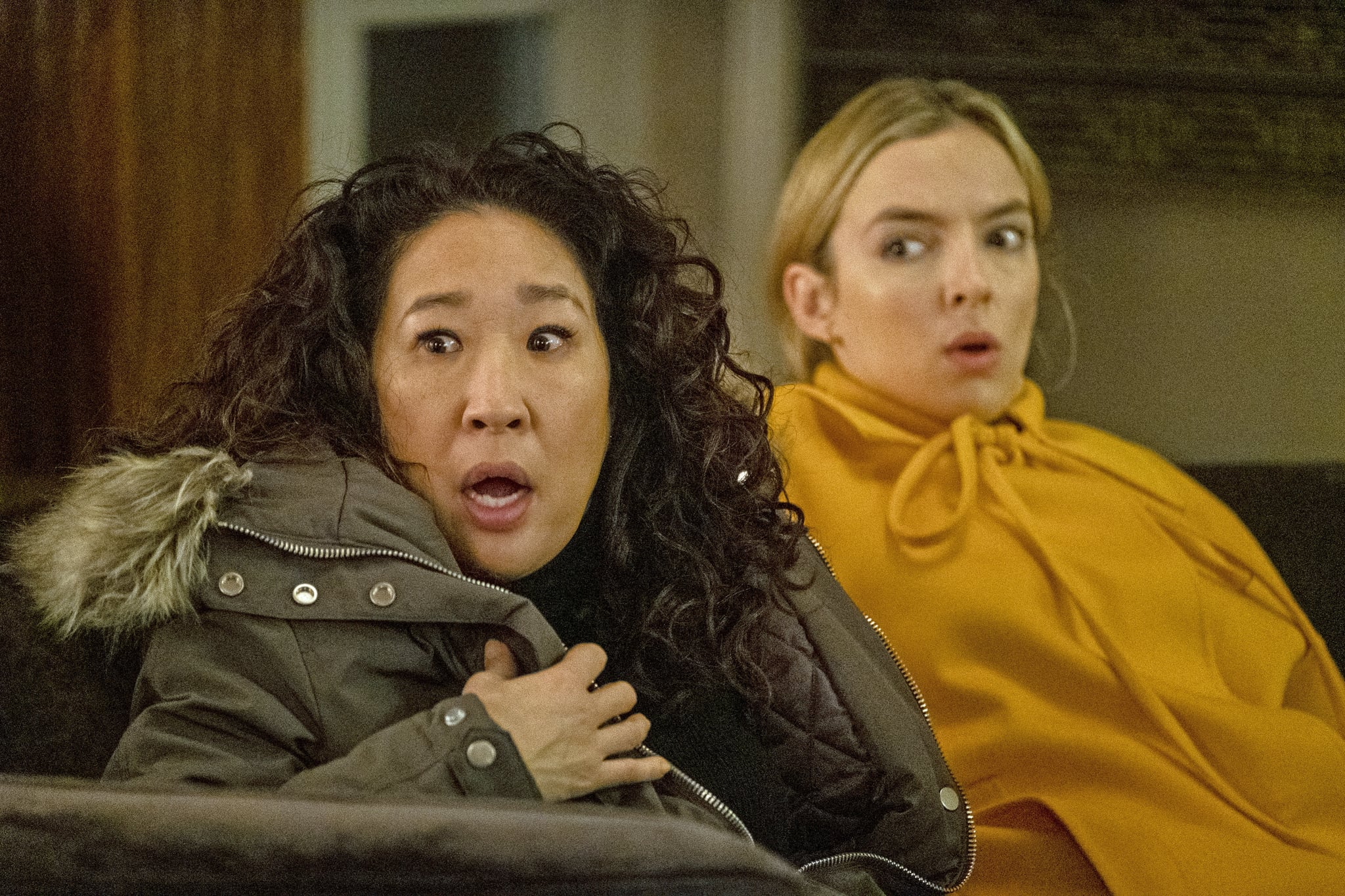 Production of Killing Eve's fourth season may be delayed due to the COVID-19 pandemic, but we have some thrilling news to tide us over in the meantime. AMC Networks and IMG just agreed on a multiyear licensing deal that will result in a range of consumer products inspired by the hit series, including categories like apparel, accessories, games, travel, and beauty. That's right, folks: a Killing Eve makeup collection could be in the works this very second, ready to debut upon the show's eventual return.
While speaking about the deal, Sherikay Chaffee, IMG's vice president of licensing, said, "Aside from being one of the most popular and loved shows on TV, it's also one of the most clever and stylish. The dual aspect and opposing nature between its two lead characters can be used to tell a story about a product. For example, the unconventional and the conventional, the good and the bad, and every degree in between."
We can picture it now: Eve Polastri and Villanelle eyeshadow palettes that each channel the characters' polar-opposite aesthetics. The Eve palette would feature more muted, natural tones, while the Villanelle palette would boast bolder, in-your-face colors, obviously. Oh, and we can also picture bright lipsticks — lots of bright lipsticks, and maybe even a light-pink blush inspired by Villanelle's famous Molly Goddard dress from season one? Catch us daydreaming about the endless possibilities all week.
Image Source: Laura Radford / BBC America / Sid Gentle