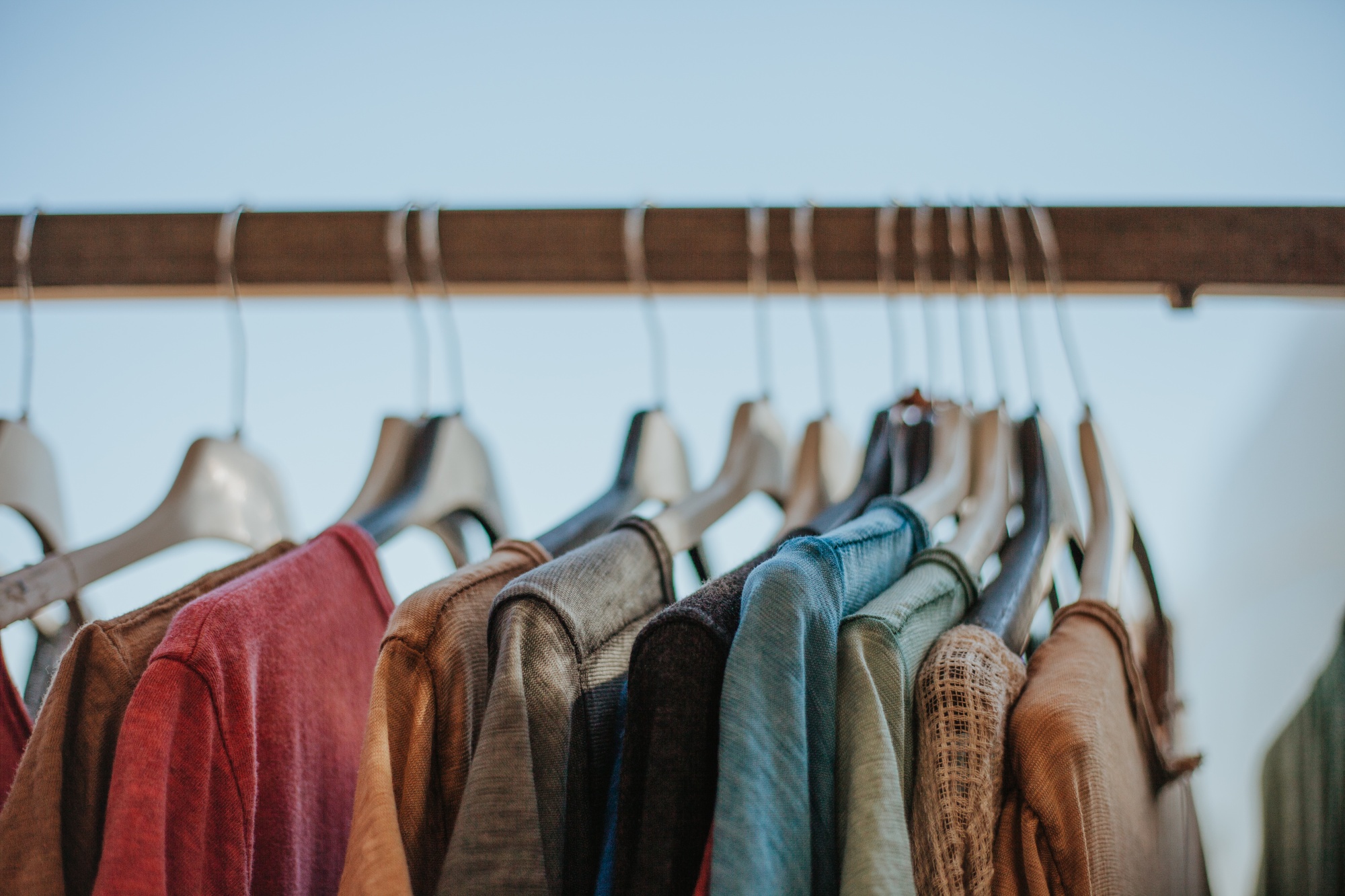 Eccentricity, a women's clothing store in Wellfleet, Mass., is stocked with inventive, loosely fitting fashions that appeal mostly to middle aged and older women. Owner Gail McGibbon, who has run the store with her husband since 1985,  gives disposable gloves to customers who want to try on clothing, masks to those not already wearing them and plenty of advice about what shirt and necklace go best with what pair of pants.
The steady flow of customers she usually serves, however, has slowed to a trickle in the wake of the pandemic. Although vacationers, who comprise 95 percent of Eccentricity's customers, flocked to Wellfleet's beaches this summer, they haven't been crowding the shop or the ten or so other clothing boutiques  on and around Main Street.
"So many women who are now working remotely from home and not going to parties, weddings or other events, are dressing every day in sweat pants and other leisurewear they already own,"  says McGibbon. "You have to really love clothes to be buying them right now."
Clothing retailers in cities, suburbs and tourist locations are getting pummeled by the pandemic.  A growing list of big companies, including J. Crew, Lord & Taylor and Brooks Brothers, have filed for protection under Chapter 11 bankruptcy laws, while other well-known retailers such as Nike, Nordstrom and Macy's have closed some physical locations or are heavily discounting merchandise, which could result in further losses for them. The challenges are even greater for small independent stores, says David Deeds, who teaches entrepreneurship at the University of St. Thomas in Saint Paul, Minn. He expects these businesses will see revenues plunge as much as 50% over the next year, and possibly two to three years, and many may not survive.  Over the first five months of 2020 alone, clothing and shoe sales nationally dropped more than 40 percent, according to Census Department estimates.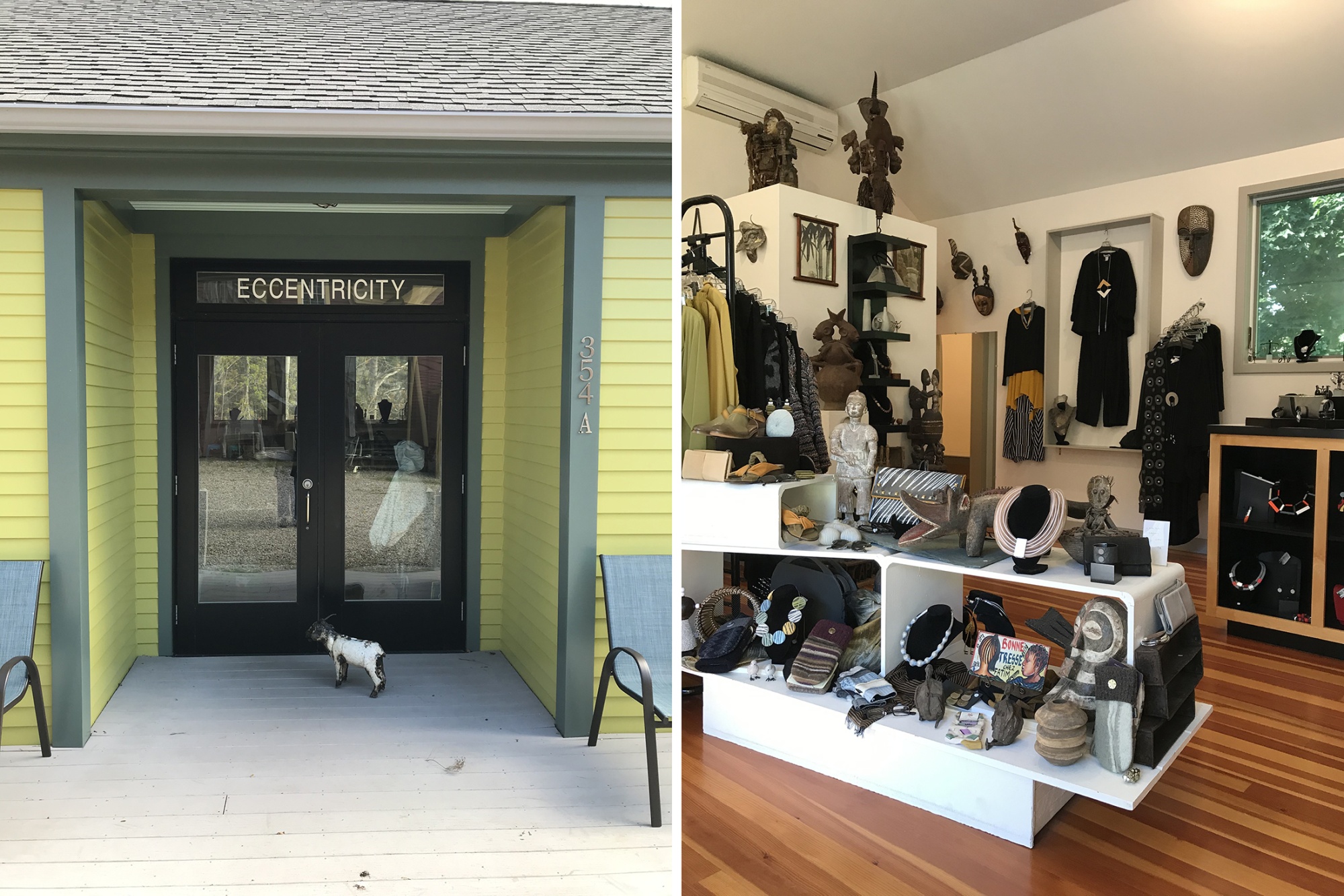 Many businesses don't have any cash reserves, and they lack the clout often needed to renegotiate long-term contracts.  "They need to leverage the close relationships they have with customers and with suppliers, who will also falter if they fail," says Deeds. "Those relationships are the chief advantage they have over big retailers."
Eccentricity's McGibbon says she felt relieved when, in early March, weeks before nonessential businesses had to shut down, she received shipments of all the spring and summer merchandise she'd ordered months earlier.  She spent time during the lockdown arranging displays of this new inventory. She also canceled about 90 percent of her fall merchandise orders with vendors—before the clothing was manufactured—because of uncertainty over when she could open. When she was able to do this in June—about six weeks later than she usually begins her six-month season—she had  "a regular looking" store, she says, unlike some retailers who never received their summer orders.
She has faced challenges moving her merchandise, however.  Some of her best customers who refurbish their wardrobes annually at Eccentricity didn't travel to Wellfleet this year because of concerns about Covid. And because Eccentricity doesn't have an e-commerce platform, customers living at a distance can't place orders online.
With her husband's help, McGibbon  created a website, which features individual items of clothing for sale as well as photographs of outfits she assembled. She sent cards to more than 100 customers to inform them about the website and how they can place orders by email or phone. She's also spending phone and video time with customers who request it to help them choose clothing and select the correct sizes—attention bigger retailers typically can't provide.  And she's promoting some of the spring sweaters and jackets she has for fall. Another advantage:  her merchandise is predominantly casual, rather than for evening galas or corporate boardrooms, so it fits women's current needs.
She estimates that her sales in 2020 will be about fifty percent lower than last year's. "That's hard but not as bad as others I know.  Plus we own our property and being open only half the year may help us.  We'll still be here next year." 
How to keep your independent boutique going during Covid:
1. Manage cash. Delay costly store renovations and renegotiate large inventory orders with suppliers.
2. Adapt to e-commerce or at least enable customers to order through email or by phone. The Small Business Survival Guide recently reported on how to easily add e-commerce to your business.
3. Explore marketing on social media sites, such as Instagram.
4. Add new services, including home delivery, curbside pickup, private shopping times. Prominently display and explain Covid-19 safety and sanitizing measures.
5. Be prepared for substantially reduced revenues for at least a year and up to three.