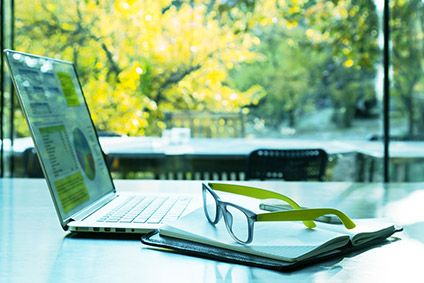 83% of respondents would be more likely to trust a product's sustainability claim if it had been verified by a third party.
Clothing brands will need to back up sustainability claims in order to win over shoppers today, according to a new report, with UK consumers growing increasingly aware of greenwashing.
A report from Compare Ethics, based on a survey of 1,250 UK-based participants, says it is essential for brands, retailers, and wider stakeholders within the fashion network to address the trust deficit.
Its survey found 83% of respondents would be more likely to trust a product's sustainability claim if it had been verified by a third party. 
From the significant 64% of consumers who believe the sustainability claims made in these collections may be somewhat true, a staggering 84% would still seek third party assurance.
Meanwhile, 33% of respondents would be likely to doubt a brand's sustainability claim, with a further 33% proceeding to research the claim to determine its validity. This reveals three in four customers would seek third-party verification for reassurance, Compare Ethics states. 
"It is clear from the Compare Ethics analysis that radical collaborative action across the industry is needed to build trust, not only with citizens but across the value chain with all stakeholders including workers, suppliers and industry organisations. Why is this important?
"Trust has become a principal driver of consumer purchasing decisions and without it, organisations face a threat to their long-term growth and survival. The findings reinforce the immediate need for agreed industry standards and consistency surrounding sustainability messaging if consumers are to trust your organisation and product," say the report's authors.
'Knowledge is Power: Building Consumer Trust in Sustainability', citing data from Ipsos Mori for the Changing Markets Foundation and Clean Clothes Campaign, adds consumers are even willing to spend more for guaranteed sustainable credentials.
60% of customers would spend up to 5% more on clothing if they had the guarantee that garment workers were paid a fair living wage.
The report's authors say it is clear that collaboration will be key to building consumer trust in sustainability and recommends:
Build strong data systems: To effectively build trust, you must first build trustworthy data sets on the supply chain of your products. Analysing and understanding this data unlocks new opportunities to build trust at the point of sale as well as identify opportunities to create continuous feedback loops and collaborate with workers and suppliers on improvements.
Be authentic and transparent: Clear goal setting and robust verification will mitigate waning levels of consumer confidence in sustainability and ethical claims. Showcasing a genuine movement towards a business model that solves problems for wider society and prioritises environmental and social impact as well as bottom-line performance will prove valuable. A wide market opportunity exists for those willing to make their sustainability credentials clear.
Be proactive, rather than reactive. When it comes to sustainability standards, certifications and auditing, organisations should be responsible and actively seek out exploitation and inefficiencies to build trust throughout the value chain. This is led by our findings that show consumers believe brands hold the most power to change the industry and are more likely to trust brands who solve problems for wider society.
Leverage the power of technology to support your sustainability claims. To anchor trust in sustainability credentials, investment in technology solutions such as third-party verification tools will prove valuable to retain loyalty and acquire new customers. These solutions act as trust signals and in turn will facilitate and translate sustainability reporting data into meaningful consumer-facing messages to combat greenwashing and build trust.